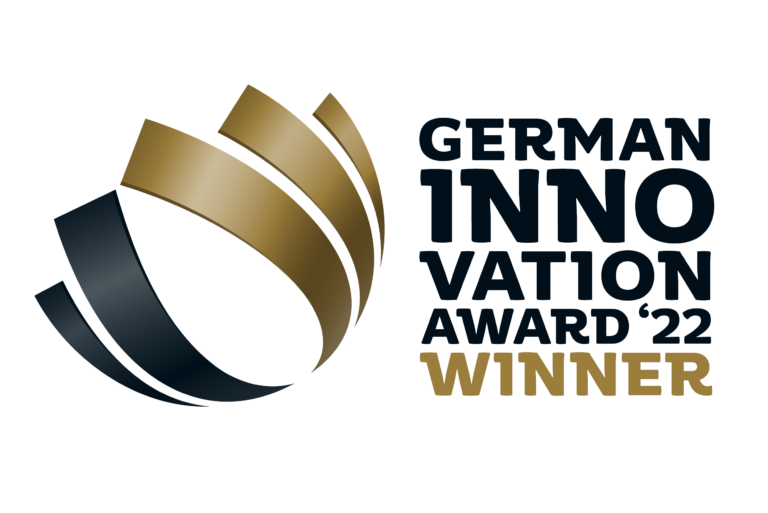 ---
Impressive level of resistance to chemicals and efficient liquids
Aggressive media corrode the materials that they come into direct contact with, making the sprayers previously available on the market unserviceable after just a few applications. The compressed air sprayers in the new Kläger brand Masterpiece Line are reliable, professional tools that guarantee the continuous, safe spraying of crude oil-based, especially their mixtures containing high proportions of acetone and alcohol, as well as of concentrated acids. The jury of the German Innovation Awards has chosen to honour this innovation by awarding the Masterpiece Line product family with its appealing contemporary, black design as "Winner" in its category.
"We are very proud to have won the German Innovation Award. This clearly indicates how much development work goes into our products, and how the Masterpiece Line has revolutionised the spraying system and trigger sprayer markets. It provides new ways of applying and using the latest highly effective chemicals productively, efficiently and safely over a long period of time," says Kristian Kläger, managing partner of Kläger Plastik GmbH.
The awards that make innovation visible
The German Innovation Awards honour innovative achievements that break new ground through their added value. These may be products as well as services and they may come from very different industries, but the focus is always on the user experience: projects that improve our lives and contribute to a better future. The German Innovation Awards offer these outstanding innovations a valuable platform by making them visible to a broad audience. Thus, the awards contribute to their successful positioning on the market.
The contest classes
The German Innovation Awards 2022 have two contest classes: »Excellence in Business to Consumer« and »Excellence in Business to Business«. The Masterpiece Line was submitted in the "Excellence in Business to Business" category.
The awards
In both contest classes the »Gold«, »Winner« and »Special Mention« are awarded. With 640 entries in 2022, the German Innovation Awards achieved a great response once again.
Gold
As a rule, the jury selects one »Gold« award winner in each category for outstanding achievements within an industry or discipline. In special cases, the jury can decide to select two »Gold« award winners.
Winner
For each category, the jury will also award an appropriate number of award »Winner« for innovations that advance the industry through their originality, implementation and effectiveness.
Special Mention
»Special Mention« awards are given to those innovations which convince through well thought-out partial aspects, original approaches or experienced detailed solutions.
The jury
The jury is made up of independent, interdisciplinary experts from technology, digitalisation, science, associations and institutions. The entries are evaluated based on the criteria: level of innovation, user benefits and efficiency. The innovation strategy should take into account aspects such as social, ecological and economical sustainability and the use of energy and resources. Factors such as location, employment potential, longevity, marketability, technical quality and function, materiality and synergy effects play a decisive role in the adjudication process.
Back to overview