We know exactly what we are capable of and when the limits of our technical capabilities or those of the plastic or the mould have been reached. This ensures that a project will be successful right from the start and creates valuable planning security for today's complex challenges and tasks.
The systematic inclusion of our quality assurance in all of our processes helps us to recognise the potential for error and risks at an early stage. We do not test quality, but instead we prove that we produce quality in the large scale manufacture of complex plastic parts. At the same time, we always keep the requirements of the IATF 16949 regulations in mind and design our quality competencies and customer services to precisely meet those requirements:
quality assurance services at a glance
Process FMEA
Comprehensive feasibility studies
Sample tests in compliance with IATF 16969 (Initial Sample Test Report and PPAP)
Testing schedule and quality assurance throughout production
Dedicated contact person or quality manager
Technology/equipment
CAQ system permanent process monitoring
Minitab process capability analyses and statistical data collection and analysis
3D coordinate measuring machine Zeiss Contura G2 with Calypso measurement software
3D multi sensor coordinate measuring machine Werth Scopecheck
Optical & video measurement microscope Vision Swift Duo Dynascope
Automated processes and 100% testing process monitoring (optical / vacuum among others)
A range of leakage test stands and bursting pressure test stands
A range of measurement equipment specific to the products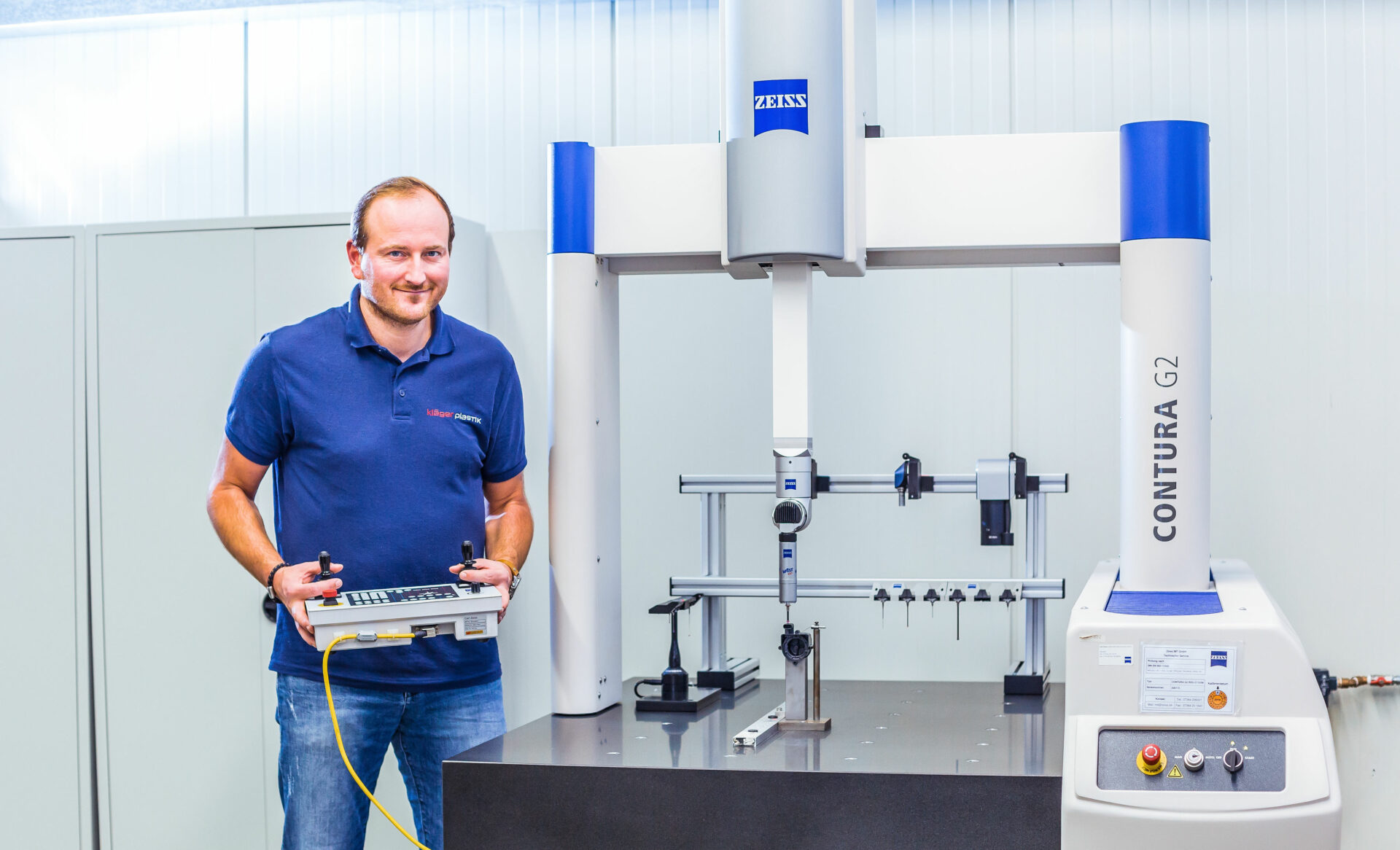 Independent, accredited bodies are used to verify that our quality management system is functioning as it should. This allows us to demonstrate a uniform promise of quality, both within the organisation as a whole and externally towards our customers and business associates.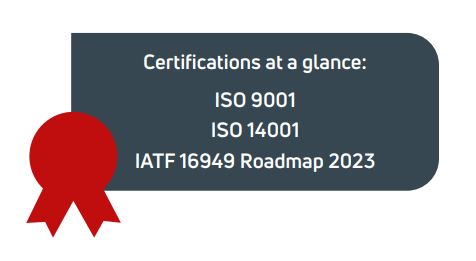 "Quality is generated when people are highly passionate about their work. My team and I love challenges. Our greatest pledge is to deliver top-quality precision components for our customers. To this end, we make use of the modern technology and equipment in our test range."
HELVI KURZHALS-NIEDERSTADT
Head of Quality
+49 (0) 34328 700-28
helvi.kurzhals-niederstadt@klaeger-group.com