PumpMatic Go 2IN1 Innox
Charge & Go function
These compressed air sprayers stand out from the rest due to their 2in1 function: the user can either pump air into the container by hand with the piston rod, or press the compressed air connection against the coupling plug in order to fill the bottle with compressed air to the maximum operation pressure of 3 or 4 bar.
The PumpMatic Go 2in1 Innox function is available in the three versions:
PA/FKM
PA expert FKM
Master Solve+
Possible versions
PA FKM: for most solvent-based liquids
PA expert FKM: for concentrated and aggressive solvent-based liquids and mixtures
Master Solve+: for petroleum-based solvents and aggressive mixtures
possible containers
Hobby 1.0L
Hobby Plus 1.2L
Profi 1.5L
Vario 1.8L

mAXIMUM OPERATING PRESSURE
3 bar (Hobby & Hobby Plus)
4 bar (Profi & Vario)

COUPLING PLUG
NW 7.2 (European market)
1/4 inch (US market)
Master solve+
Also available with PumpMatic Go 2in1 Innox
The pressure spray bottles in our Masterpiece Line offer the perfect solution, the first of its kind on the market for spraying new types of aggressive media.
The Master Solve+ compressed air sprayers for special solvent mixtures are also available with a compressed air connection. These sprayers come equipped with a high-quality metal piston rod and practical compressor connection – for greater convenience and product longevity.
The compressed air sprayers in the new Masterpiece Line are reliable, professional products that guarantee continuous, safe spraying.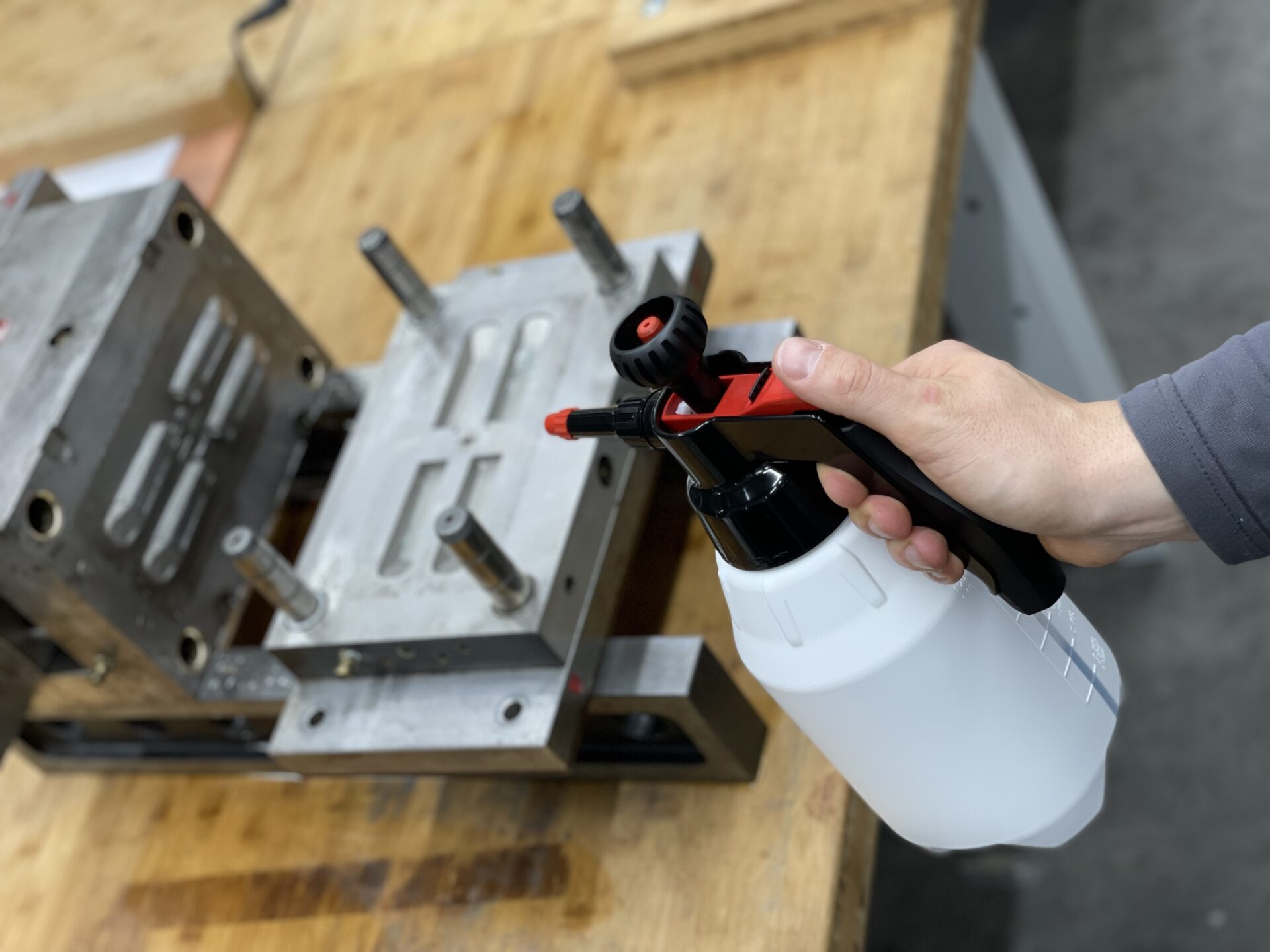 COMPRESSED AIR CONNECTION
Adaptor for compressors
The pump rod is equipped with an adaptor for compressors. This allows the compressed air sprayer to be completely filled with compressed air within 1 or 2 seconds.
Safety is the top priority here: it is not possible to generate more pressure in the container than the preset value (3 or 4 bar), since the sprayers are equipped with an automatic safety valve.
Please note: 
The compressed air connection is not permanent.
The piston rod in the sprayer must always be fully extended upwards while connected to the compressor. We recommend charging the appliance with both hands (see illustration on the right).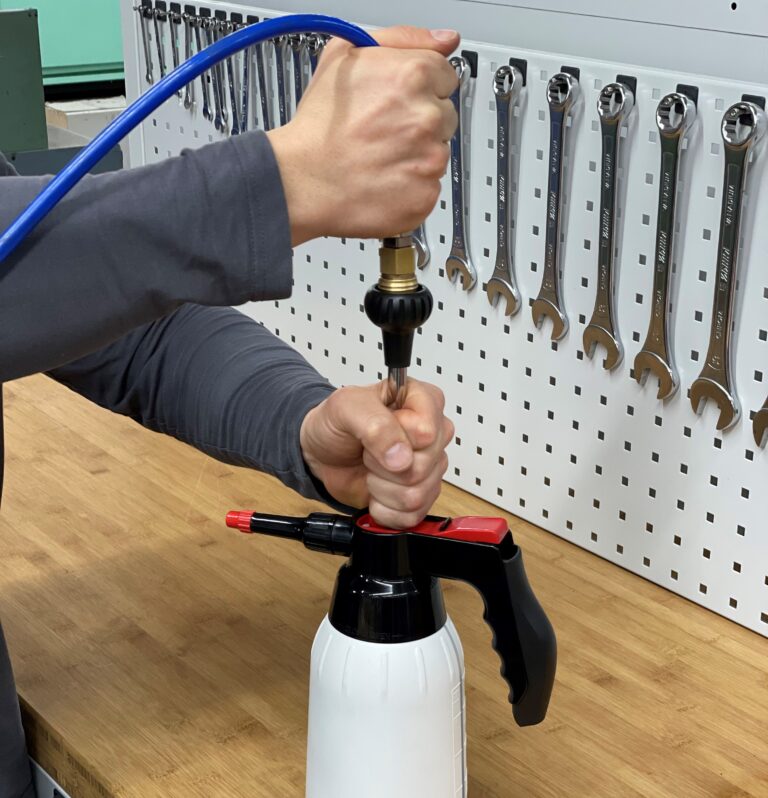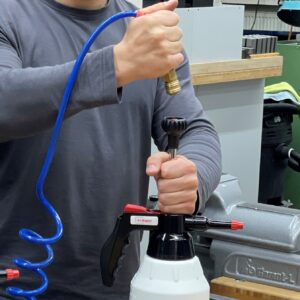 Compressed air
The sprayer can be filled with compressed air in approx. 1-2 seconds with the coupling plug for compressors.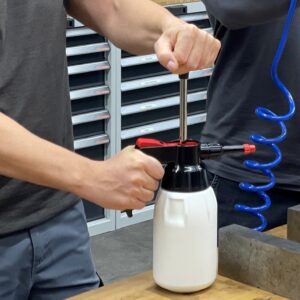 PUMPING BY HAND
Alternatively, the compressed air sprayer can be filled with air by hand with approx. 30 pumping actions.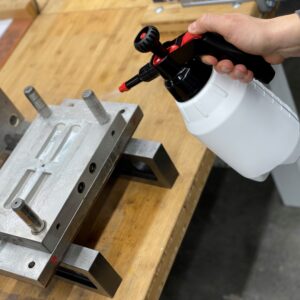 CONTINUOUS SPRAY BUTTON
To spray, simply engage the spray lever. When the lock button is pulled back, the lever returns to the starting position.
Find out more!
Are you interested in a compressed air sprayer with a compressed air connection? Then contact our experienced product experts for a consultation!
Let us advise you