We are truly in our element when it comes to collaboration with automobile suppliers and development partners of first and second tier suppliers. This is in no short measure due to our expertise in the injection moulding of sophisticated automotive and electronic components. But just as vehicle manufacturers are evolving into mobility providers, following the paradigm shift of digitalisation, we are keeping one step ahead and paving our customers' way to a successful future through sustainable, exciting product solutions made of high-performance plastics. In so doing, we assist them in the transformation of their product range:
Innovative hybrid parts will also become increasingly important on the market. These highly complex plastic/metal parts for bespoke, intelligent applications consist of at least two different raw materials. At Kläger Plastik, this means in particular high-performance plastics and metal inserts such as electronic contacts, EloPin press fits, lead frames, axes and sleeves.
State-of-the-art processing, automation and quality assurance technology enables us to combine the advantages of metal and plastic into a solid, integrated component as part of this insert process technology.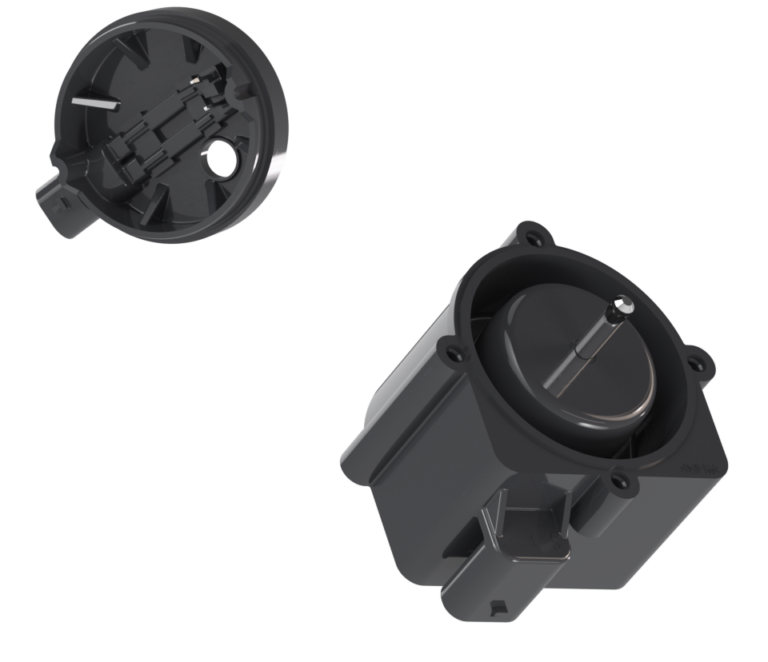 Hybrid technology – precision parts made of high-performance plastic and metal as masterpieces
There are numerous applications for these metal/plastic composite systems. As a result, our products are not only used in the automotive sector, but also in the fields of electronics and electrotechnology. They are also built into controllable pumps and drive systems, as well as those with diagnostic capability.
Get advice!